Gaia Experience…y
our life…your retreat…your choice
Surrender to the beauty and healing cultures of internationally recognised Gaia Retreat & Spa, perfectly poised in the breathtaking hinterland of Byron Bay, the region often referred to as the healing heartland of Australia.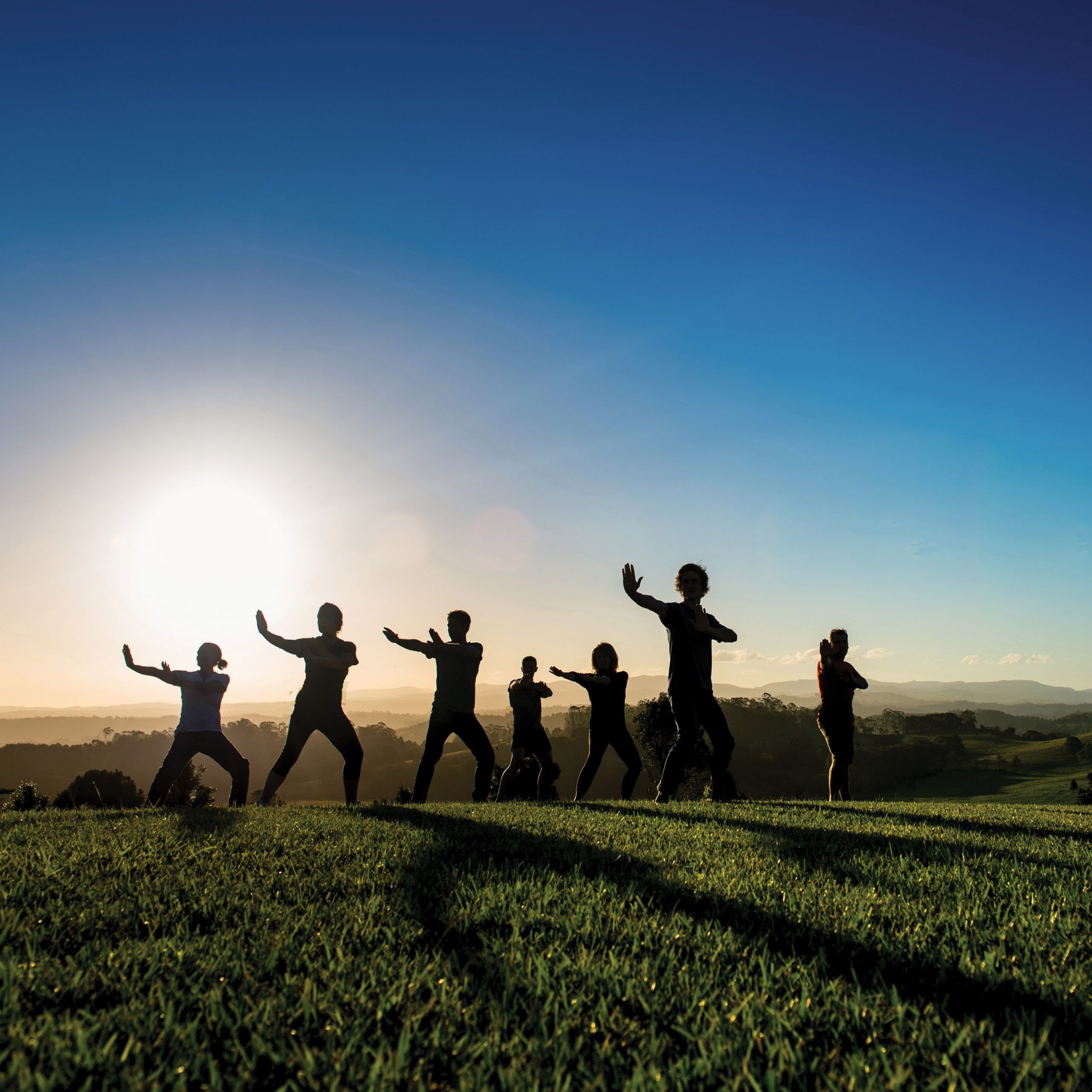 Olivia Newton John co-founded Gaia in 2005, realising her dream to create an unpretentious retreat – A place of heart to reconnect with the land and oneself.
The 25-acre property offers 25 beautifully appointed rooms, suits and villas, a multi award-wining Day Spa, a heated salt water swimming pool, tennis court, hot-tub spa, sauna, steam room, walking tracks and its own organic garden. From the birds in the flowering gardens to the eco-architecture and design, Gaia evokes a sense of peacefulness, tranquillity and belonging.
Gaia's dedicated and professional staff will assist you in designing your own personal, purpose driven retreat – whether it is active and energetic, tranquil and serene, or a clever combination of both. Find your core balance with Fitness activities, Tai Chi or morning Yoga, or your inner creativity with an art class.
Your intention may be to lose weight, detoxify, de-stress or get fit, or maybe you just need peace and serenity to regain balance and ground you in your own space and time. Gaia provides everything to help you on your path.  Meditation and Art are personalized programs tailored specifically to your needs, giving you the space to OWN the Gaia experience..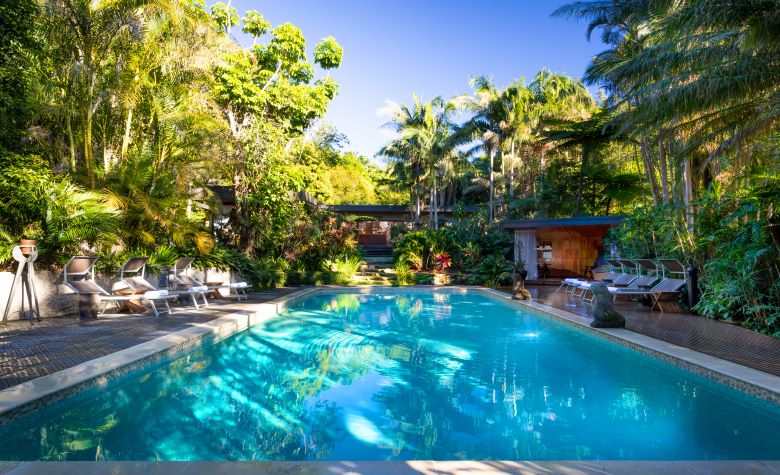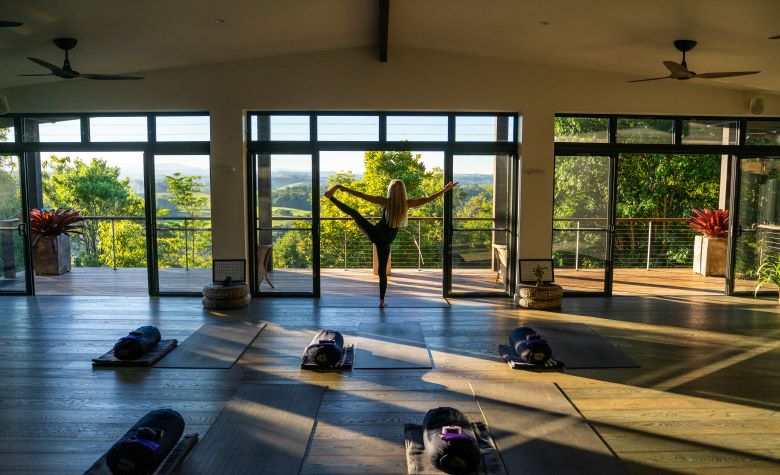 DAY SPA
Gaia Day Spa is the pure heart of the Gaia experience, where nurturing, exceptional healers and therapists are a testimony to the holistic ethos of the internationally renowned spa, crowned 'World's Best Day Spa' four years in a row by the World Spa Awards.
SPA CUISINE
Another highlight of the retreat is the uniqueness of the award-winning Gaia cuisine, fusing culinary passion with subtle colourful flavours, capturing the intensity of the dishes. We are so thrilled that Gaia Retreat & Spa has received some prestigious global food Awards over the years.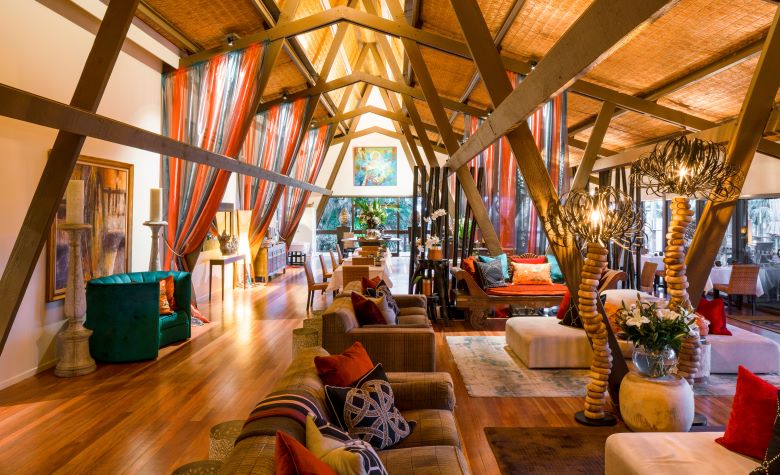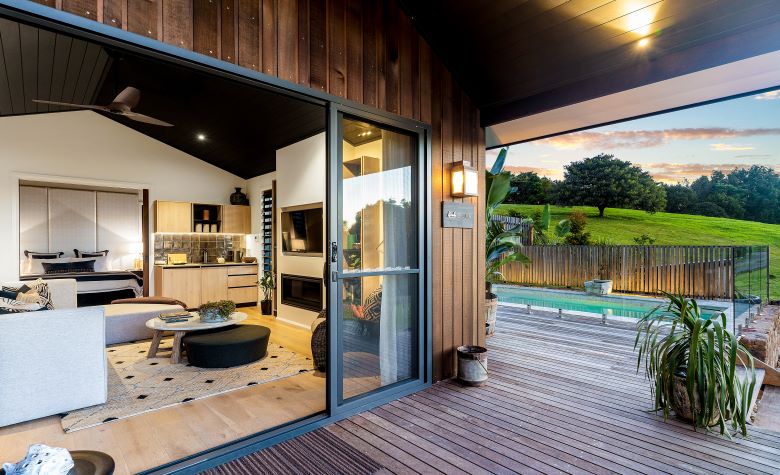 Packages & Rates
All prices quoted subject to any changes and availability
Renew Package per room per stay
3 nights                              Single                   Couple/Twin       3persons              4persons
Layana Room                    $2552                  $3960                  n/a                        n/a
Sura Terrace                      $3377                  $5055                  n/a                        n/a
Acala Suite                       $4367                   $7612                   $8236                   $8879
Komala Villa                     $5302                  $7612                   n/a                        n/a
Komala Luxe                     $6622                  $10384                 $12309                  $14313
Inclusions
All Gourmet Meals & Snacks
$300 Apa Voucher per person
Wellness Consultation
Daily 90mins Morning Yoga
All Retreat Activities
Full use of all Facilities
Return Airport Transfers from Ballina or Coolangatta
 
Refresh Package per room per stay
5 nights                              Single                   Couple/Twin       3persons              4persons
Layana Room                    $4252                   $6919                   n/a                        n/a

Sura Terrace                      $5627                   $8679                   n/a                        n/a
Acala Suite                        $7277                  $12925                 $15511                 $18097
Komala Villa                     $8894                  $12925                   n/a                        n/a
Komala Luxe                     $11094                 $17545                 $20917                 $24420
Inclusions
All Gourmet Meals & Snacks
1.5hr Relaxation Massage per person
30min Body Polish per person
1hr Sole to Soul Signature Foot Ritual per person
1hr Naturopathic Consultation or 1hr Acupuncture per person
Wellness Consultation
Daily 90mins Morning Yoga
All Retreat Activities
Full use of all Facilities
Return Airport Transfers from Ballina or Coolangatta
Additional Virtuoso Amenities
Upgrade on arrival subject to availability
US$100 Spa Services Credit
Early Check in/Late Check out subject to availability
Complimentary Wi-Fi