Great Walks of Australia is a collection of the best multi day walks in the most amazing destinations that will simply take your breath away.
Australia's most premium walking experiences with coastal, inland and outback trails, these walks cover some of our most iconic landscapes.
The walks offer high levels of service, ensuring you're treated to a luxury holiday but with a sense of adventure in remote wilderness locations.
Each walk is led by expert guides, giving you a chance to hear the stories behind the place you are exploring, enabling you to truly reconnect with nature and with yourself, all whilst disconnecting from your everyday life.
There's just one question… Which magic part of Australia will you explore?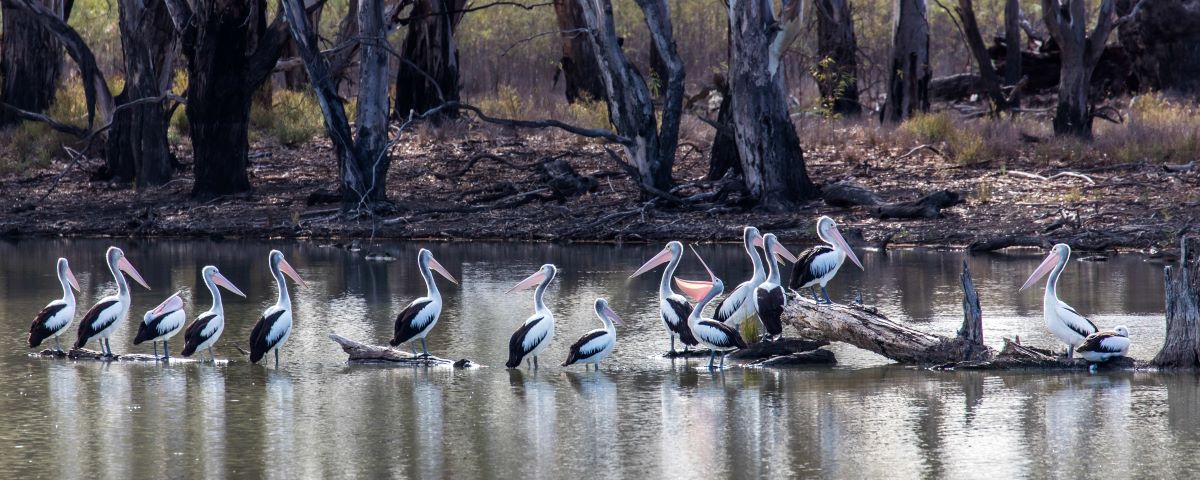 Put on your boots and live one step at a time soaking in the awe and wonder of this stunning country and its big blue sky.
You'll cover untamed wilderness and beaches; ruggedly beautiful coastlines; ancient volcanic plateaus and rainforests; world heritage listed national parks; pristine islands and meandering rivers; and the truly magnificent Australian Outback.
Highlights of these paths less travelled is you'll experience wildlife encounters in natural habitats .
Unique accommodation ranges from ecolodges to safari style tents, glamping and houseboats.
Sometimes your jouney will move between lodges each night where your luggage is transported by support vehicles and on other walks you'll return to the same lodge each night.  Either way, all you carry is your day pack.
And then there's the food and wine!  Gourmet locally sourced food and and regional wines are showcased on the walks and are an absolute highlight.
Here's 12 of the very best.  There's pleny more on offer that cater to special interests, durations and various budgets. Get in touch for more information as well as prices and availabilty.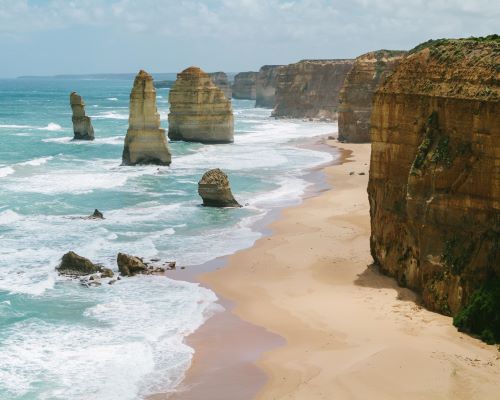 Twelve Apostles Lodge Walk, Great Ocean Road, VIC
Discover Australia's wild beauty on the Twelve Apostles Lodge Walk along the Shipwreck Coast & Great Ocean Road between Apollo Bay and the iconic Twelve Apostles.
The Landscapes range from cool-climate rainforest and remote beaches to coastal cliff tops, and finally view it all from the air on a Twelve Apostles scenic helicopter flight.
The trail is alive with native wildlife: fur seals, wallabies, koalas, and unique flora.
Each night you'll return to the comfort of a luxury eco villa, with hot showers, private bathroomsand foot spas, and enjoy gourmet food and regional wines.
Walk Snapshot
Start: Melbourne, Victoria
Duration: 4 days / 3 nights
Total distance: 55 kms
Graded as: Moderate
Best time: September to May
Group size: 10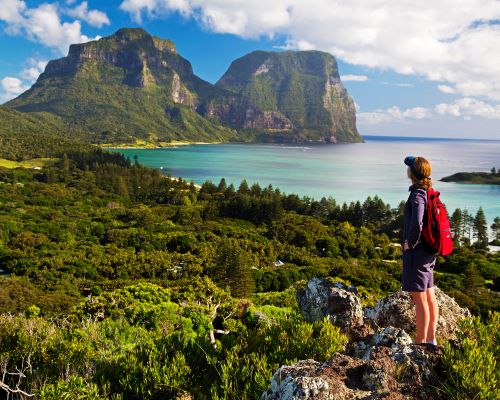 Seven Peaks Walk, Lord Howe Island, NSW
Explore this UNESCO World Heritage listed island paradise and discover untouched beaches, coral platforms, sea cliffs and freshwater creeks, rainforests and misty mountains and the best views in the world.
With incredible marine and birdlife, the island has been compared to having wildlife to 'rival the Galapagos'.
The walk is graded as moderate to hard, with a variety of options available, depending on island weather and energy levels.
Each night you'll return to Pinetrees to enjoy sunset drinks at the boatshed, and dine on a chef-prepared four course dinner.
Walk Snapshot
Accessed from: Sydney by plane
Duration: 6 nights/5 days
Total distance: up to 45km
Graded as: moderate – hard with options available
Best time: Apr/May & Sept/Oct
Group size: 12
Murray River Walk, SA
Explore Australia's greatest river, the Murray River, within the internationally recognised Riverland Ramsar Wetland in South Australia.
Guided walking over four days, combined with peaceful cruising on a modern houseboat that relocates and immerses you in the landscape and reveals the pioneering history.
The fantastic food and wine of the region is a key part of this walk experience.
There's plenty of diverse wildlife and waterbirds along the river, creeks and old oxbow lagoons that meander through ancient red gum forests dwarfed by spectacular red ochre coloured cliffs.
Walk Snapshot
Accessed from: Renmark SA (via Adelaide, SA or Mildura, VIC)
Duration: 4 days / 3 nights
Total Distance: 40 km walking plus 70km boat cruising
Graded as: Easy
Best time: May to September
Group size: 10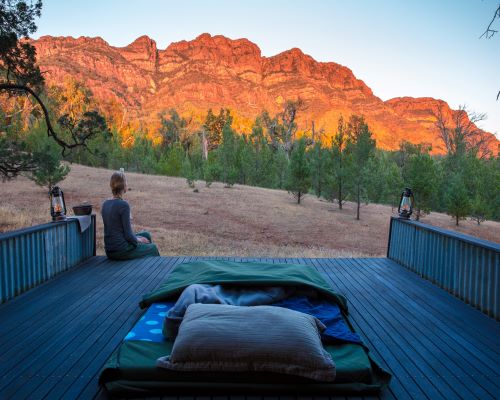 The Arkaba Walk, Flinders Ranges, SA
Traversing the ancient Flinders Ranges in outback South Australia is an experience that immerses you in the story of the land with more than 600 million years of geological history.
The rich red glow and spectacular outback scenery of Wilpena Pound and the Elder Range, kangaroos, wallaroos and emus are abundant.
Around the campfire you'll hear the stories of the early pioneers who settled in this harsh but beautiful country.
Spend two nights camping under endless starry skies and then enjoy the comfort of the elegantly restored historic 1850s Arkaba Homestead where you'll also learn of their ongoing commitment to conservation work.
Walk Snapshot
Accessed from: Adelaide. One way flights included in walk packages.
Duration: 4 days / 3 nights
Total Distance: 45 kilometres
Graded as: Moderate to Hard
Best time: March – October
Group size: 10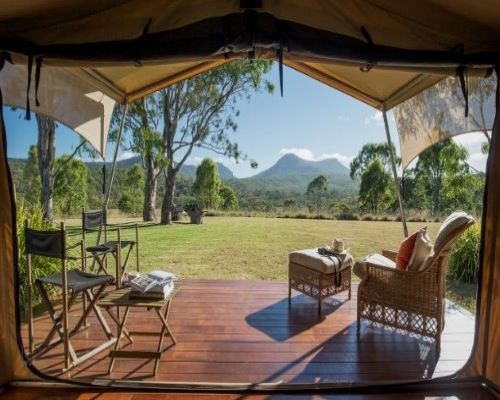 Spicers Scenic Rim Trail, Main Range National Park, QLD
Explore the beauty and diversity of the Scenic Rim region, less than two hours by road from Brisbane CBD.
You'll walk through World Heritage Listed Gondwana Rainforest and see native fauna and flora in all its glory.
Witness a stunning collection of mountains, ridges, escarpments, forests and ancient volcanic plateaus set in the foothills of the Great Dividing Range.
Spend two nights at Spicers Canopy, a luxury glamping location in safari style tents. Learn about the land and history around the firepit. There's even a plunge pool for a sunset dip!
Take the opportunity and extend at the luxurious Spicer's Peak Lodge, just 30mins drive down the road.
Walk Snapshot
Accessed from: Brisbane
Duration: 2 days / 2 nights
Total Distance: 25km
Graded as: Moderate – Hard
Best time: March to November
Group size: 16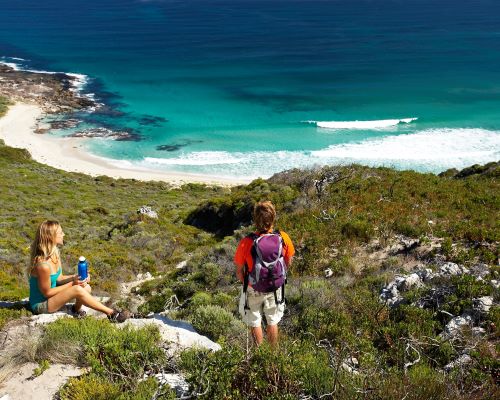 Margaret River Cape to Cape Walk, Injidup Beach, WA
This stunning walk takes in the spectacular coastline of the Margaret River region.  Walk along white beaches and coastal cliffs, through limestone caves and towering Karri forests on the Cape to Cape Track.
The famous wildflowers bloom in Spring, wildlife abounds and guests can swim in secluded places along the way.
Luxury accommodation at Injidup Spa Retreat overlooks the Indian Ocean and guests enjoy private plunge pools at the end of each day
There's Margaret River winery lunches with matched wines, private chef dinners showcasing local produce including the most famous wine & cheese.
Transfers from Perth included in walk packages.
Walk Snapshot
Accessed from: Perth
Duration: 4 days / 3 nights
Total Distance: 41 km
Graded as: Moderate
Best time: March – June; September – November
Group size: 12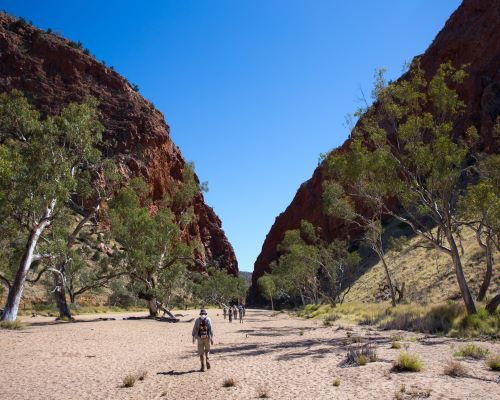 Classic Larapinta Trek, West MacDonnell Ranges, NT
Soak up the ethereal scenery of vast flood plains, razorback rocky outcrops and the glorious scale of this ancient land, on a guided walk along the high ridgelines of the West MacDonnell Range.
The Classic Larapinta Trek is ideal for the experienced and ambitious walker with some challenging sections making up this spectacular walk. You'll follow in the footsteps of the land's traditional owners, early explorers and modern adventurers.
Enjoy the option of sleeping under the stars in a true bushman's 'swag'. Stay in exclusive wilderness camps. You hosts prepare meals from local produce in the splendid isolation of the Australian outback.
Walk Snapshot
Accessed from: Alice Springs, Northern Territory
Duration: 6 days / 5 nights
Total distance: up to 72 kms
Graded as: Moderate to Hard
Best time: April to September
Group size: 16
Bay of Fires Lodge Walk, Mt William National Park, TAS
At the edge of Mount William National Park in north-eastern Tasmania, the magnificent coastline known as the Bay of Fires appears as if untouched for thousands of years.
This pristine stretch of azure water and rocky headlands provides dramatic landscapes, amazing diversity and plenty of wildlife. Walk the soft white sandy beaches, explore coves and kayak the Ansons River and plenty more.
Rest at Forester Beach Camp for the first night, then enjoy the warm hospitality of the award-winning Bay of Fires Lodge for two nights.  All this as well as indulging in the best Tasmanian local produce and locally produced Tasmanian wines.
Walk Snapshot
Accessed from: Launceston, Tasmania
Duration: 4 days / 3 nights
Total Distance: 33 kms
Graded as: Moderate
Best time: October – May
Group size: 10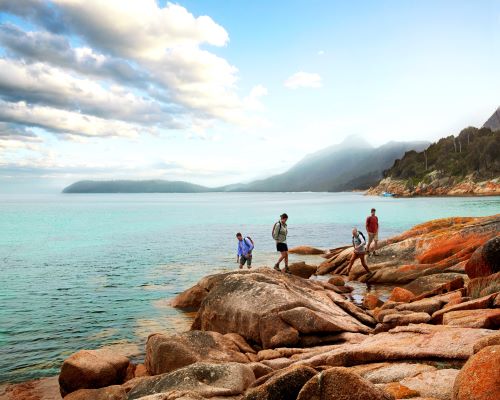 Freycinet Experience Walk, TAS
This walk covers the entire length of the Freycinet Peninsula on Tasmania's east coast. Walk through the pink granite Hazard Mountains and rich coastal forests to the pure white sand beaches of Wineglass Bay.
Travel in the footsteps of the Oyster Bay Tribe, walking the same ancient tracks trodden some 30,000 years ago.
Each night you'll return to the award winning Friendly Beaches Lodge with stunning architecture and works from some of Tasmania's finest artists.
Not to mention the freshest ingredients carefully selected from local providores and wineries!
Walk Snapshot
Accessed from: Hobart, Tasmania
Duration: 4 days / 3 nights
Total Distance: up to 37 kms
Graded as: Moderate
Best time: October to April
Group size: 10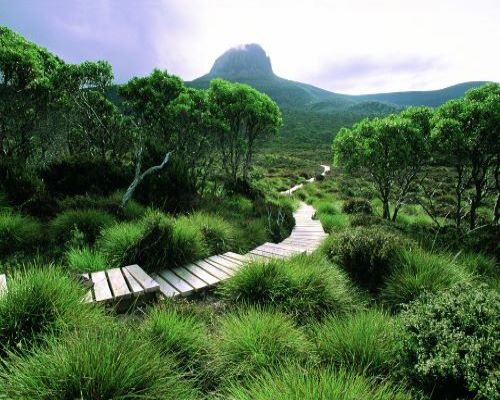 Cradle Mountain Huts Walk, TAS
Discover one of Australia's most spectacular World Heritage Areas while trekking the world famous Overland Track in the peaceful and exquisite terrain of Tasmania's Cradle Mountain and Lake St Clair National Park.
You'll wander through ancient rainforests, past waterfalls and alpine meadows and button grass plains once covered by glaciers.
Expert guides convert to chefs at night so you can wind down in the comfort of the remote lodges and enjoy sumptuous meals, freshly baked breads and a glass of Tasmania's finest.
Guests can also choose to add a side trip to Mount Ossa, Tasmania's highest peak.
Walk Snapshot
Accessed from: Launceston, Tasmania
Duration: 6 days / 5 nights
Total Distance: 60 kms
Graded as: Moderate to Hard
Best time: October – April
Group size: 12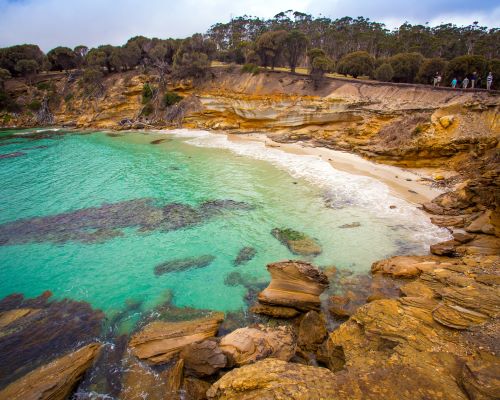 The Maria Island Walk, TAS
Few places on the planet that offer the tranquillity and unspoiled natural beauty of the world heritage listed Maria Island National Park, just a few kms off Tasmania's east coast.
It's a delightful blend of rare wildlife, convict heritage and spectacular landscapes with gentle  walking along empty white-sand beaches by day and candlelit gourmet dining at night. Enjoy a barefoot stroll exploring for rare shells or swim in the crystal clear waters.
For the more adventurous, a hike up Mount Maria or Bishop and Clerk provides the most spectacular views. Stay in comfortable wilderness camps for two nights then relax in the historic and elegant Bernacchi House for the final night.
Walk Snapshot
Accessed from: Hobart, Tasmania
Duration: 4 days/3 nights
Total distance: 25 to 43 kms
Graded as: Easy to Moderate (with options)
Best time: October – April
Group size: 10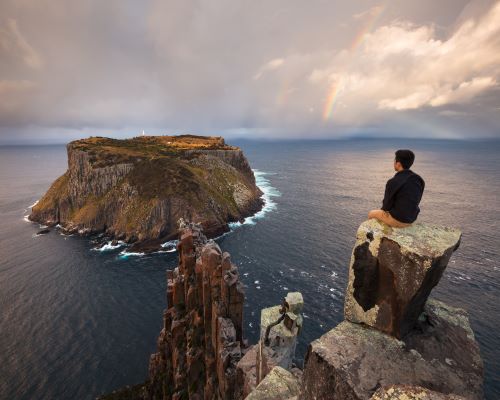 Three Capes Lodge Walk, Tasman Peninsula, TAS
Cape Pillar Lodge, Three Capes Lodge Walk, Tasmania
Explore the southern tip, the dramatic Tasman Peninsula and stay at exclusive, luxurious and sustainable eco-lodges.
From Stewarts Bay, this walk starts with a boat ride offering sublime views of the Tasman Peninsula that showcase over 37,000 years of history.
The off-grid lodges lodges are purpose built and discreetly positioned off the trail, with their design responding to the contours of the land. Comfy beds, hot showers and generous lounge areas await hikers at the end of each day, along with a showcase of Tasmania's finest regional food and wine.
Walk Snapshot
Accessed from: Hobart
Duration: 3 nights/4 days
Total distance: 48km
Graded as: Moderate
Best time: year round
Group size: 14