There's always something special happening at Lake House & Dairy Flat Lodge & Farm in Daylesford
Lake House is the success story of regional farm to plate dining that everyone looks to for inspiration with a team that's all about hospitality. 
Located in 6 acres of country gardens on Lake Daylesford, most famous for the iconic spa and dining room that holds Two Chefs Hats and multiple awards for its cellar and service.
Dairy Flat Lodge & Farm is 38 acres of regenerative farm featuring vegetable gardens, a vineyard, established olive grove and orchard with 6 serviced suite lodges just 10 minutes down the road.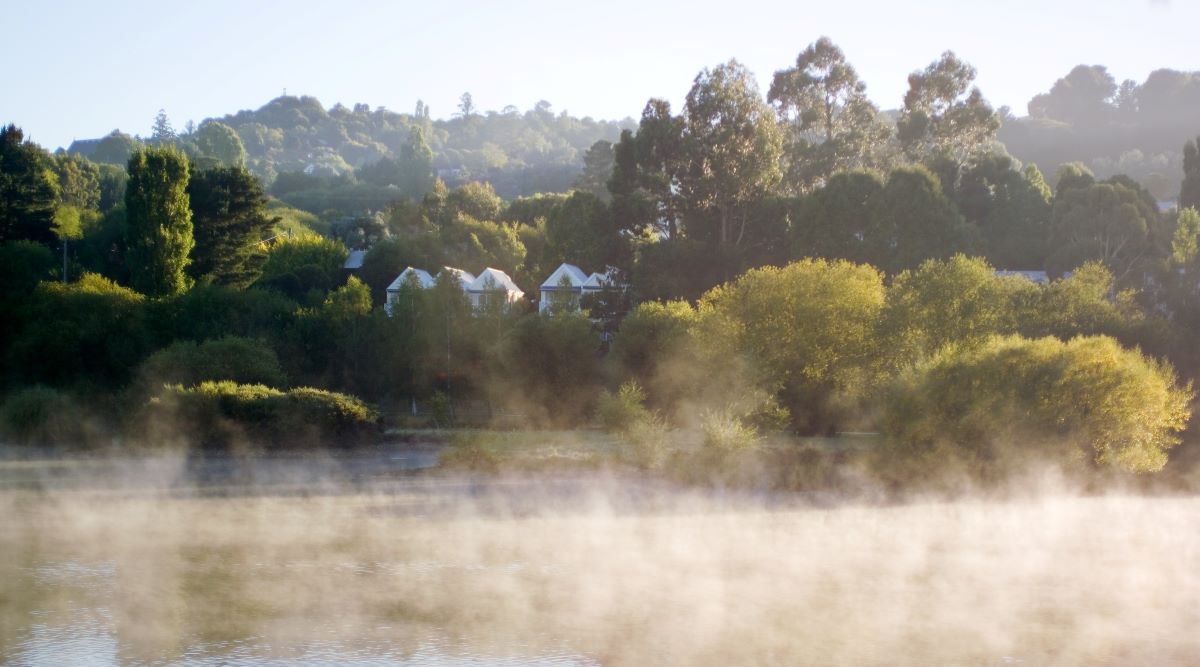 Escape to where food & produce meet wellness & nature on the shores of Lake Daylesford.
This beautiful luxury rural hotel and surrounds is owned & run by the inspiring force that is Alla Wolf-Tasker AM and her talented husband and team.  The grounds are home to a myriad of sculptures and artwork from many of the region's top artists, extensive outdoor terraces overlooking the lake shore and home to a large number of native birds and wildlife including rosella, parrot, kingfisher & kookaburra, not to mention koalas.  There's walking tracks that lead around the lake and into the Wombat State Forest, complete with local fauna and the abundant health creating mineral springs the area is renowned for. The nearest one bubbles out right on Lake House's doorstep.
The famous Two Hatted Restaurant has multiple awards for its cellar and service as well as offering magnificent views to the treetops and shores of the lake with large expanses of the outdoor deck, perfect for an aperitif.  There's special lunches with some of our region's best winemakers too.
Interact with like-minded foodies and learn from some of Australia's best & most interesting chefs, producers, growers & winemakers in the fabulous Cooking School.  There's a calendar of demonstrations and Masterclasses scheduled throughout the year.
There's an art gallery, tennis courts and the iconic wellness spa on the lake and so much more. 
You may prefer to escape to the amazing nearby Dairy Flat Lodge and Farm and immerse yourself with the idea of being on a farm and awake to the smell of the bakery that supplies Wombat Café.  There's classes on gardening, baking and beekeeping and tours of the garden.  A live-in concierge will cater to your every aspect of your day.  Perfect for families. Complimentary electric bikes also available.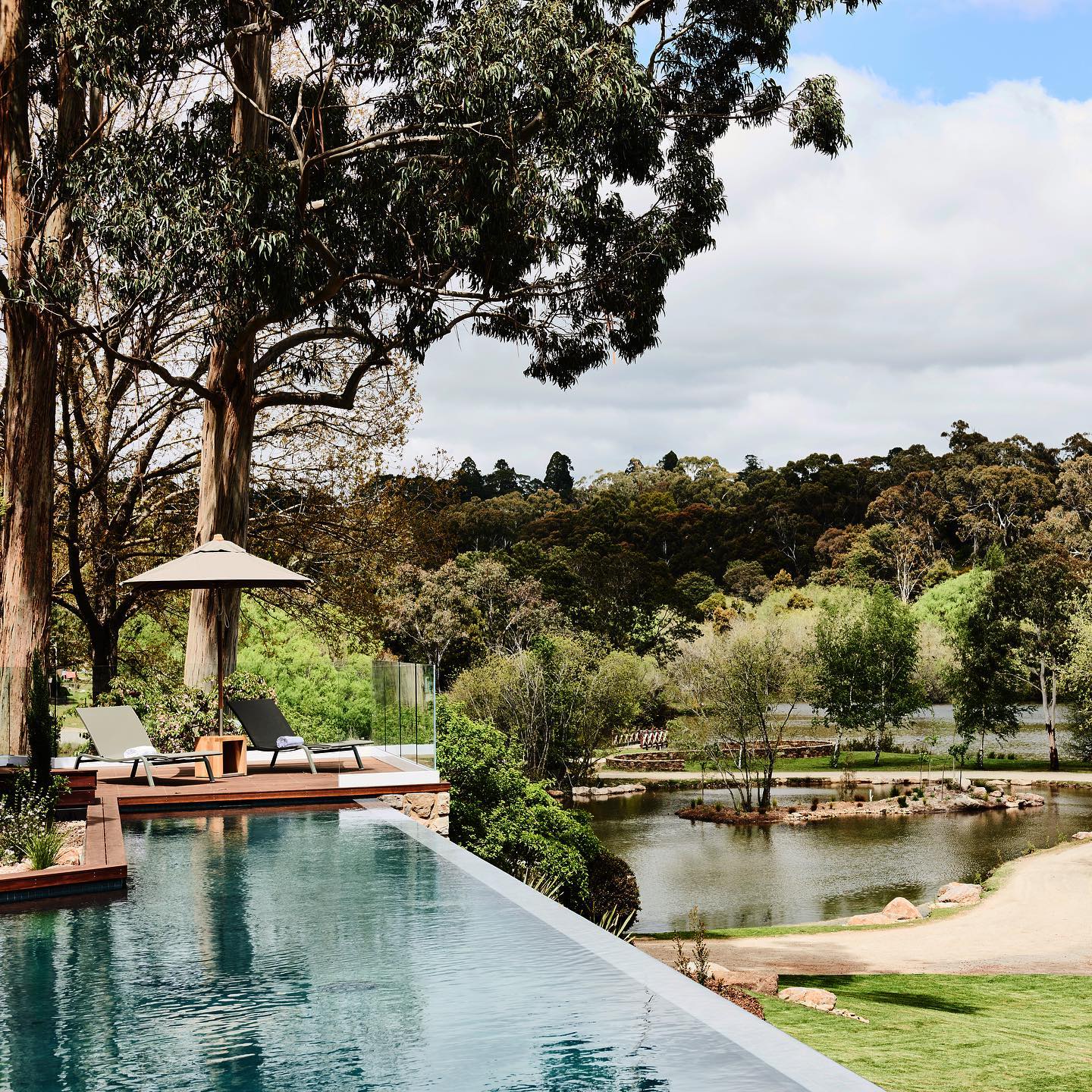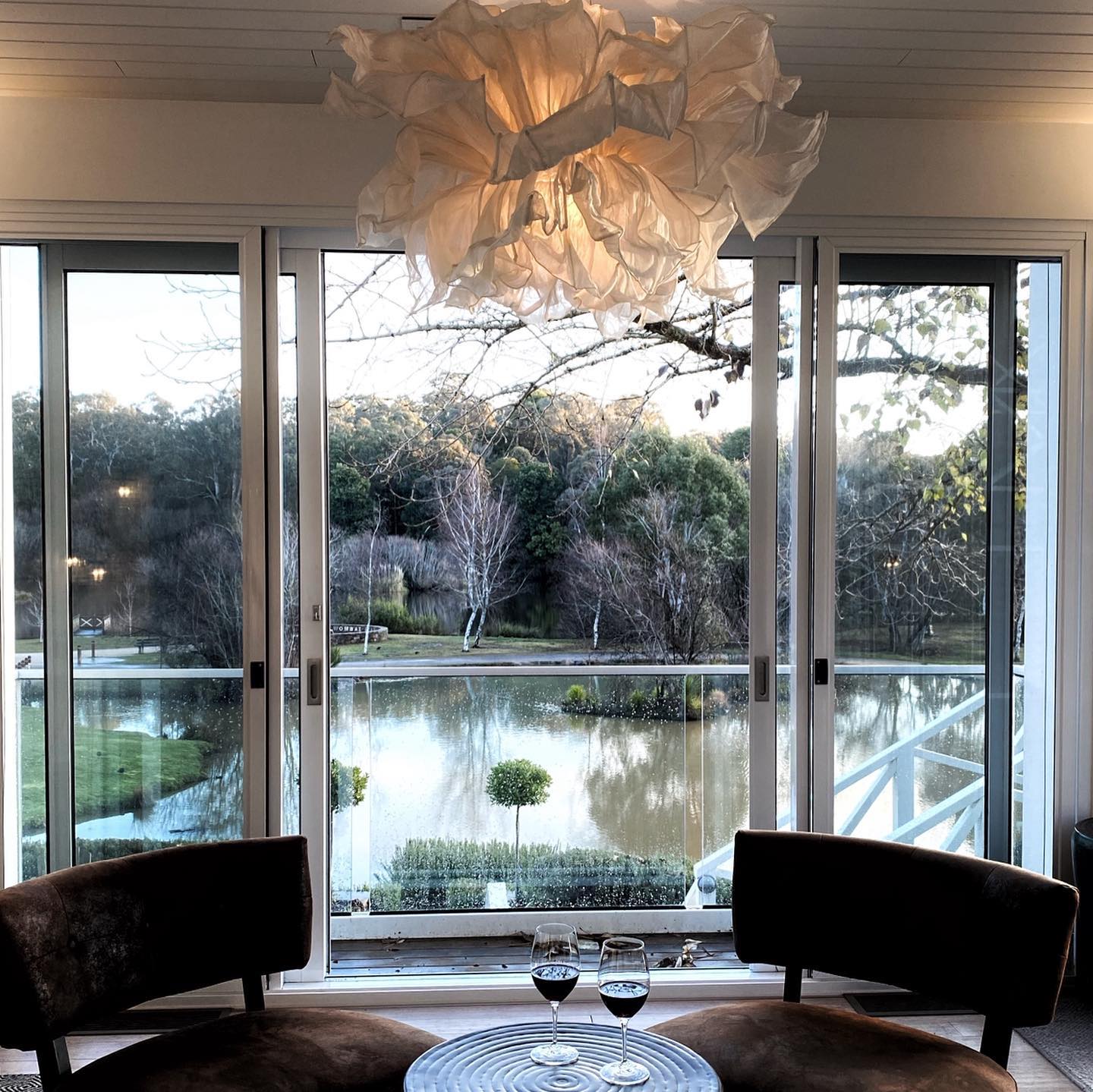 Daylesford is located 108kms north-west of Melbourne, about 90 minutes' drive, and about 45kms north-east of Ballarat.
Lakes, waterfalls, pristine bush and Australia's largest concentration of naturally occurring mineral springs combine with a colourful and rich history to offer a myriad of possible experiences for the traveller.
The village of Daylesford with its quirky shops, art galleries, bookshops, cafes and local pubs is surrounded by several thousand hectares of state forest. Walking tracks through the forest alongside rivers, lakes and waterfalls yield frequent encounters with an abundance of Australian animals including wallabies, wombats and koalas.
For those wanting a little more activity in the fresh air there is horse riding, guided walks, golf, fishing and more.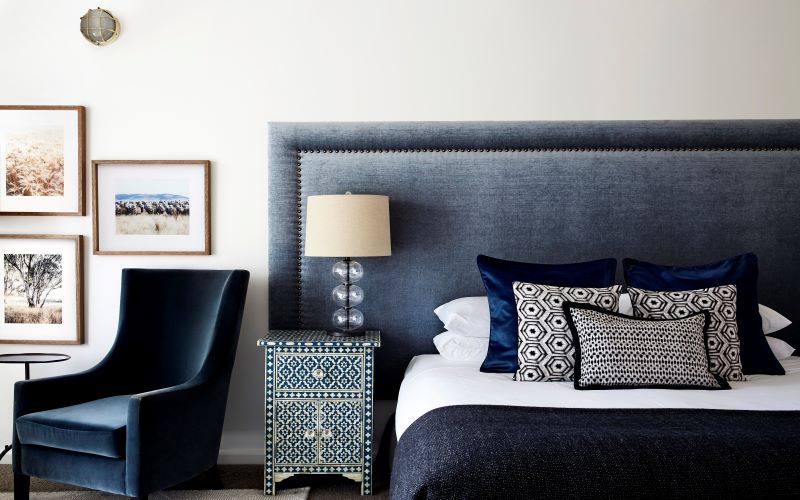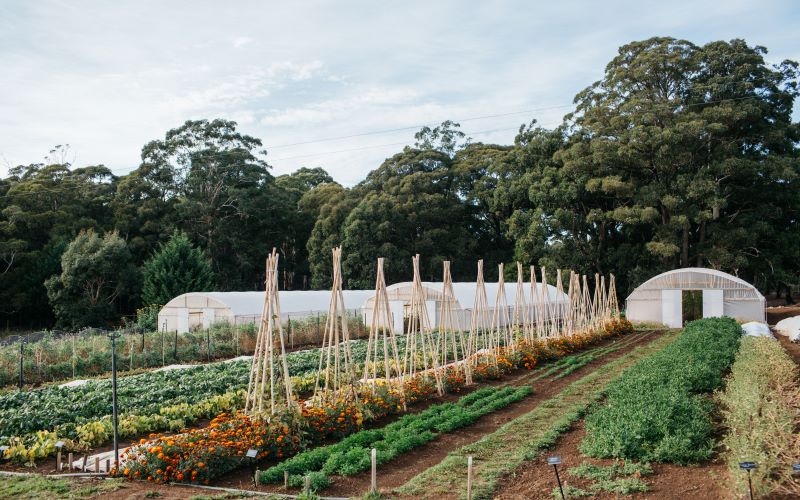 Lake House Package Rates per person
Room Type                             One Night        Two Nights
Lodge Studio                          $385pp            $605pp
Waterfront Pool Studio            $470pp            $775pp
Lodge Suite                            $515pp            $865pp
Waterfront Suite                     $575pp            $985pp
Inc breakfasts & a Four course a la carte dinner in the Two Chefs Hats Lake House Restaurant.
Please contact for further options of available rate packages
Dairy Flat Lodge & Farm per wing
The Lodge has a total of 6 Bedrooms and 6 Bathrooms made up of 3 x 2 Bedroom Suites so its great for families or 4 adults to share.
Its also possible to buy out the Farm House for sole use
Prices start at $1340 per night per suite – prices can fluctuate with dates
Includes breakfasts and dinner at the Farm House